Description

Essentials Toothpaste

is all-natural and fluoride-free with the benefits of powerful antimicrobial and therapeutic essential oils and herbs
A complete toothpaste that is proven to be highly effective in maintaining healthy gums
About Essentials:
IDEAL FOR ANYONE WHO PREFERS A FLUORIDE-FREE NATURAL TOOTHPASTE – Essentials toothpaste is all-natural and fluoride-free with the benefits of powerful and therapeutic essential oils and herbs. Xylitol is included to inhibit cavity-causing bacteria from sticking to teeth and gums.
REDUCES REDNESS, BLEEDING, AND GUM INFLAMMATION – Periodontal issues affect the gums in many adults. Brushing with Essentials Toothpaste as part of your oral regimen is proven to be highly effective in maintaining healthy gums.
HELPS ELIMINATE BAD BREATH – Having bad breath can be unpleasant and cause embarrassment. The essential oils and herbs don't just mask halitosis, they eliminate the root causes of the odor that are under the gum line for long-lasting results.
Brushing daily with Essentials can reduce the harmful bacteria associated with periodontal disease and halitosis.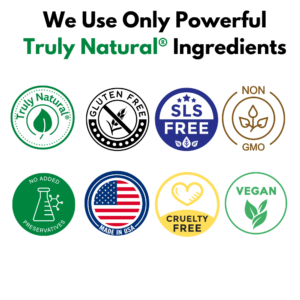 ---
Key Ingredients