Description

Truly Natural® professional-strength antimicrobial

oral concentrate

.
Powerful essential oil concentrate for dilution and daily use with an oral irrigator for healthier teeth and gums.
About Under the Gums Irrigant:
FOR USE IN ORAL IRRIGATORS – Under the Gums Irrigant is a professional strength concentrate that fights oral bacteria below the gum line to reduce inflammation, and bleeding and eliminate bad breath.
REDUCES AND PREVENTS BLEEDING AND INFLAMED GUMS – Under the Gums Irrigant contains pure essential oils and herbs proven to quickly reduce oral bacteria and inflammation that often lead to halitosis and periodontal disease.
IDEAL FOR REDUCING ORAL BACTERIA IN PERIODONTAL POCKETS – Periodontal disease is a chronic condition that affects the gums in many adults. Irrigating with Under the Gums reduces harmful bacteria deep in the pockets. Use daily as part of your oral regimen.
HELPS ELIMINATE BAD BREATH – Having bad breath can be unpleasant and cause embarrassment. The essential oils and herbs don't just mask halitosis, they eliminate the odor-causing bacteria under the gum line for long-lasting results.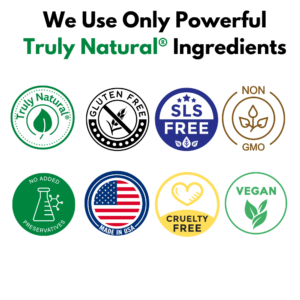 ---
Key Ingredients