Description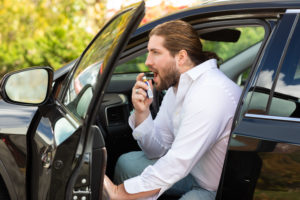 Spritz Away Bad Breath

– Naturally
This powerful and conveniently sized Spritz is perfect for refreshing your breath on the go. It contains pure essential oils and herbs proven to quickly reduce oral bacteria that often lead to halitosis.
Tooth & Gums Spritz is a soothing spray that is ideal for:
Eliminating Bad Breath – Spritz is formulated for long-lasting fresh breath without artificial ingredients.
Dry Mouth Relief – Truly Natural® and dentist-formulated breath spray that helps moisturize your oral tissues with pure essential oils and extracts. Perfect for anyone suffering from dry mouth caused by snoring, mask mouth, and other conditions.
On the Go – Keeping your mouth hydrated and your breath fresh has never been easier. Safe to swallow, just 2 squirts and no rinsing.
100% Truly Natural® – No sugar, alcohol, additives, or preservatives.